In Loving Memory 
             of
Ariana Mae Hatami
–
This story is about Ariana Mae Hatami as told and written by her mother, Christmas day, 2016.
There was a delightful innocence and passion behind those big, amazing Persian eyes. Ariana accepted Christ into her life early on and at the end of those tumultuous teen years and growing into a young woman into her 20's, her belief strengthened. She would often say to her parents, "Mommy, Baba, I have a big heart". It was important to HER that we knew of her generosity of spirit, and intent to forgive.
For those who had met her for the very first time, we've been told in recent weeks, she exuded warmth that drew them in, especially with that smile. Her petite structure made her look vulnerable, a reflection of the little girl I know so dearly in my heart. Yet, despite her outward appearance, she was very much a confident woman who was on a mission to get her bachelor's degree in Business management; she would have achieved that goal by the end of 2017 at San Francisco State University. Ariana also had a passion for her work as a banker. She would often tell her parents interesting stories about co-workers, her supervisors and customers. Ariana would speak with animated words and she would often make me laugh with her wit. Her father and I were so, so very proud of her.
Ariana was born into our world November 27th 1993 at Washington hospital in Fremont, California. Her very pregnant mommy had some dry, disgusting turkey and mashed potatoes from out of a box on Thanksgiving Day and Ariana was just not having it. It was like she was yelling, "Get me out of here I'm getting indigestion" and she was in her mother's arms in only 6 hours from when the labor started. Yes, she was a spunky and sometimes petulant child to say the least. Her childhood really was glorious and she reveled in it with her older sister, Yasamin.
In 1998, Ariana met her father's family for the very first time in Tehran, Iran. Her grandfather, three sets of aunts and uncles, cousins and scores of extended family often called a "one thousand member family" poured out their love to our little family of four then five when we returned to Iran in 2000. This experience alone made an indelible mark in the future upbringing of both our daughters.
Six years after her birth, her baby brother Reza joined our family. On numerous occasions, she held him in her arms with a sweetness that cannot be adequately described. Later, in years she liked to take charge and advise her little brother. She did what many sisters would do and Reza would say at the tender age of four, "You're not the boss of me."
Because of her father's business that led us up and down the central coast, Ariana and her sister, Yasi went to many different schools in their formative years; from Fremont, to Santa Barbara, to Carmel River School, Pleasanton middle school then in 2007 she entered Summit Preparatory Charter high school here in Redwood City. There she earned her high school diploma in 2011.
At 15 years old, she was determined to get a job and make her own money. It seemed like she was always running a race by wanting to do well for herself. The manager at Rite Aid drug store told her to come back in November when she turned 16 and promised her that he would hire her. He made good on that promise. About a year later she accepted a job at the now former Woodside Bakery in Woodside. Life events were changing and Ariana decided to not go to college right after high school; she just wanted to keep working. She had ups and downs just like most of us when we are finding our way, at some point in our lives. She then found Arya, a restaurant in RWC that hired her as a hostess and ironically Ariana's name sort of mirrors the name of this successful place of business. I truly believe her experience there contributed to her growth and filled her with a sense of accomplishment.
When Ariana started at San Francisco State in fall, 2012, she continued to work at Arya, and then later she got a job at Forever 21 in Stonestown Galleria in San Francisco. In the summer of 2014, Ariana landed a job as a teller at Wells Fargo bank in San Francisco and moved up in her position to a personal banker. She had broken her own mold; her exuberance could not be contained. So at one point, she had 3 jobs and was taking classes for her B.S. degree. Of course, this kind of stamina can only go so far. She finally left Forever 21 and sadly, had to say good-bye to her Arya mentors, friends and co-workers.
In the summer of 2016, she accepted a position at First Republic bank as a preferred banker. Once again, she propelled herself within the company from what has been graciously shared by management and co-workers. One of Ariana's customers had wrote us and called her an angel. Another delightful individual told us face to face that Ariana touched her soul and she said it more than once. These sentiments as well as many others from Ariana's friends and her parent's friends will be cherished forever. Ariana left this world with a special love in her heart for her father, her mother, sister and brother as well as her dear grandmother living in Minnesota.
Ariana's death is an unspeakable travesty with so many unanswered questions. Her mother and father's arms terribly ache for her. In God's name, may her and our children the innocence, be the light that shines on what is good and just in God's eyes and the evil that walks the earth will never prevail. I humbly ask God, my Lord and Savior Jesus Christ to give our family courage to face what is about to transpire in the coming weeks, months and years. I ask for God's mercy and grace that Ariana's memory will never diminish; her beauty and "big heart" will continue to shine brightly in my mind and soul until I see her again. Amen.
3.4 years later ~
On that fateful day of Dec. 17, 2016 a deranged person grabbed the opportunity in which Ariana was totally defenseless and  brutally attacked her. Her family was shattered beyond repair on the day and the months that followed. It is only recently that I can actually say the words that my daughter was murdered and be able to keep upright. Ariana's story is about hope and healing and acts as a reminder to me that one is not here on this earth simply for oneself but to bring joy and real substance to others in their hour of need.
"Transforming a heart-shattering tragedy into hope for victims of violence"
We Will Stop at Nothing
to Fulfill Our Mission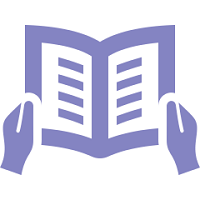 Learn about the causes of domestic violence and how to help prevent it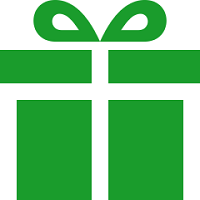 Support our mission with a one-time or recurring monetary donation
Take action against domestic violence alongside AMHF