Ariana Mae Hatami Foundation (AMHF) is pleased to be working with a group of committed & dependable partners in our community. These partners are integral part of Ariana's foundation and we are eternally grateful for their alliance & generous support.
The creation of our Documentary Film (www.messagefromariana.com) was made possible by the generous contributions of:
Supervisor David Canepa and the entire Board of Supervisors of the San Mateo County
Silicon Valley Community Foundation
First Republic Bank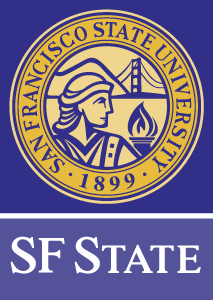 San Francisco State University | www.sfsu.edu
AMHF Partner since October 12, 2017
San Francisco State University is ground zero for Ariana.
She was a student at the College of Business and determined to graduate by the end of 2017. Ariana attended her sister's SFSU graduation at AT&T Park in 2015 and made it clear to her family that she was going to be next.
Understandably, AMHF reached out to the university faculty members and received sincere support in promoting Ariana's cause. Our first project was to establish a scholarship in her name and award the first of many in Fall of 2019. This was successfully accomplished and Ariana's endowment scholarship has been granted to victims of domestic violence since then.